Having Problems with WordPress Website? At Creative Harmony our goal is to provide access to affordable, professional website support, maintenance and management for businesses of all sizes running websites on WordPress. We have specialised in providing support solely to WordPress users since 2010, meaning we really are experts when it comes to the world's most popular CMS.
When you are running your business the last thing you need is to be worrying about your website. Our team of friendly, helpful WordPress experts are on hand to take that worry away, leaving you free to concentrate on doing what you do best, running your business or writing excellent content for your readers.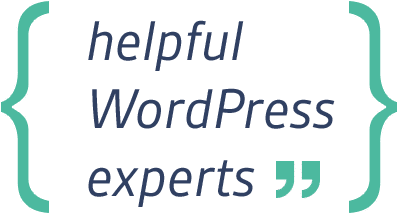 When things go wrong, it's nice to know that there are real people waiting to help. Our team of friendly website support experts are just a phone call away, ready to fix anything from a little niggle to a WordPress catastrophe.
It's even nicer when those people are monitoring your website to help prevent things from going wrong in the first place. We will update and monitor your website, preventing issues before they arise and ensuring that if anything major does go wrong, we'll be the first to know.
Slow websites will not only frustrate your customers, but can also lead to penalties in your search rankings. We will run reports and provide recommendations on how to improve the speed and quality of your website.
As we work on your website, as part of our management plan we will be more than happy to talk you through what we have done. That way, if you want to learn how to maintain and fix issues yourself in the future, we will provide you with the knowledge to do so. However, if you'd rather leave it to us, that's fine too.
We Love Working With a Wide Range of Businesses...
Go ahead and get in touch, let's create something together
We understand that, from time to time, the odd little issue can stack up, and that quite often it's one of the usual suspects.
Need help with a common problem?
Got a problem that just needs fixing?
One-Off Fix
from
£59
per fix
No matter what the problem is, big or small, our one-off fixes can have your website back to its best in just a matter of hours.
We have the power to provide you with peace of mind.
Get in touch today to discuss how we can help keep your website working as it should.