Dos and Don'ts of Creating an Annual Report – Perfecting Your Annual Report
Creating an annual report can be a significant undertaking for any organisation. The annual report serves as a comprehensive summary of the organisation's performance over the past year, including its financial performance, achievements, and future plans.
Annual reports define and build a working picture of your business. A well-crafted annual report emphasises your company's positives, your organisational skills, and your commitment to growth and development. A poorly executed annual report looks slapdash and reflects poorly on your care and attention to detail.
At Creative Harmony, we are experts in creating annual reports that emphasise your company's benefits and focus on its positives and growth. Our annual reports encourage shareholders, board members, employees, and investors to continue to invest time, energy, and money in your company.
Here are our simple dos and don'ts for creating the perfect annual report for your needs.
The dos
Plan– Creating your annual report takes longer than you think. Allow time for data collation, report writing, designing and printing. Work backwards, starting with the date you need the final report ready.
Set clear objectives: Before you begin creating your annual report, it is essential to set clear objectives for the report. What do you want to achieve with the report? Who is your target audience? Understanding your objectives and target audience will help you create a report that meets your stakeholders' needs.
Get others involved – Involve crucial people from the beginning rather than leaving it to the last minute. If you need information from different departments, give them plenty of time to find and collate the data, and ask for input and advice from people to reduce the need for last-minute changes.
Know your audience – who is the report for? Are you reporting to employees, board members, shareholders, government bodies or potential investors? Your audience will determine the information you include and how you prioritise your information.
Tell a story – Once you know your audience, you must engage them. Be clear on what it is you want to tell your audience. Are you laying out your organisation's journey? Are you highlighting growth or improvements? Knowing your message and its aim will set the tone and type of content you include.
Use infographics – Visual data stands out and captures the readers' interest. Highlight key achievements and financials with infographics, tables and charts. Keep the information clear in your visuals and stick to one key message per visual.
Use visuals: A picture is worth a thousand words. Use visuals like charts, graphs, and infographics to present your data. Visuals make it easy for readers to understand complex data and help to break up large blocks of text.
Be transparent: The annual report is an opportunity to be transparent with your stakeholders. Be open and honest about your organization's successes and challenges.
Proofread: Make sure to proofread your report carefully for typos, grammatical errors, and formatting issues. A well-written report shows attention to detail and professionalism.
Go digital – Create a digital version of your annual report alongside your print version. Digital annual reports can be used in various ways online, including being added to your website. You can create a downloadable PDF or use snippets on your social media that link to your website. You can also send out your digital annual report in email newsletters.

The don'ts
Ignore design: The design of your report is just as important as the content. Use a clean, modern design that is consistent with your organization's branding.
Be generic – If you use the same design year after year, it hints at stagnation in the company and a lack of care. You risk putting off your readers and losing their interest before they even start reading. Update your design and create an ever-evolving document to reflect your company's growth and positive change.
Overcomplicate: Keep your report simple and easy to understand. Avoid using jargon or technical terms that your stakeholders may not be familiar with.
Forget to include calls to action – Annual reports are also marketing opportunities. It is an opportunity to promote your company to different audiences, so include links to your social media, blog articles, and website.
Overcrowd information – Too much information can be overwhelming. It can also be tedious, confusing, and dilute your core messages. Present your information in short, manageable chunks. Intersperse it with images and appropriate visuals. Use a format that is interesting and clear for the viewer. Make the most of headings and subheadings to break up the information and lead the reader through your story.
Underestimate the power of design – Good design will help you create an annual report your company can be proud of. Good design helps make your annual report on brand, informative and engaging. The right design company can help breathe life into a potentially mundane document.
Focus solely on financials: While financial performance is an essential part of the annual report, it should not be the only focus. Make sure to highlight your organization's achievements and future plans.
Use buzzwords and jargon – using such terms risks alienating sections of your readership. Use straightforward language and terms that everyone can recognise.
Wait until the last minute: Creating an annual report takes time and effort. Don't wait until the last minute to start working on your report. Give yourself plenty of time to gather data, create content, and design your report.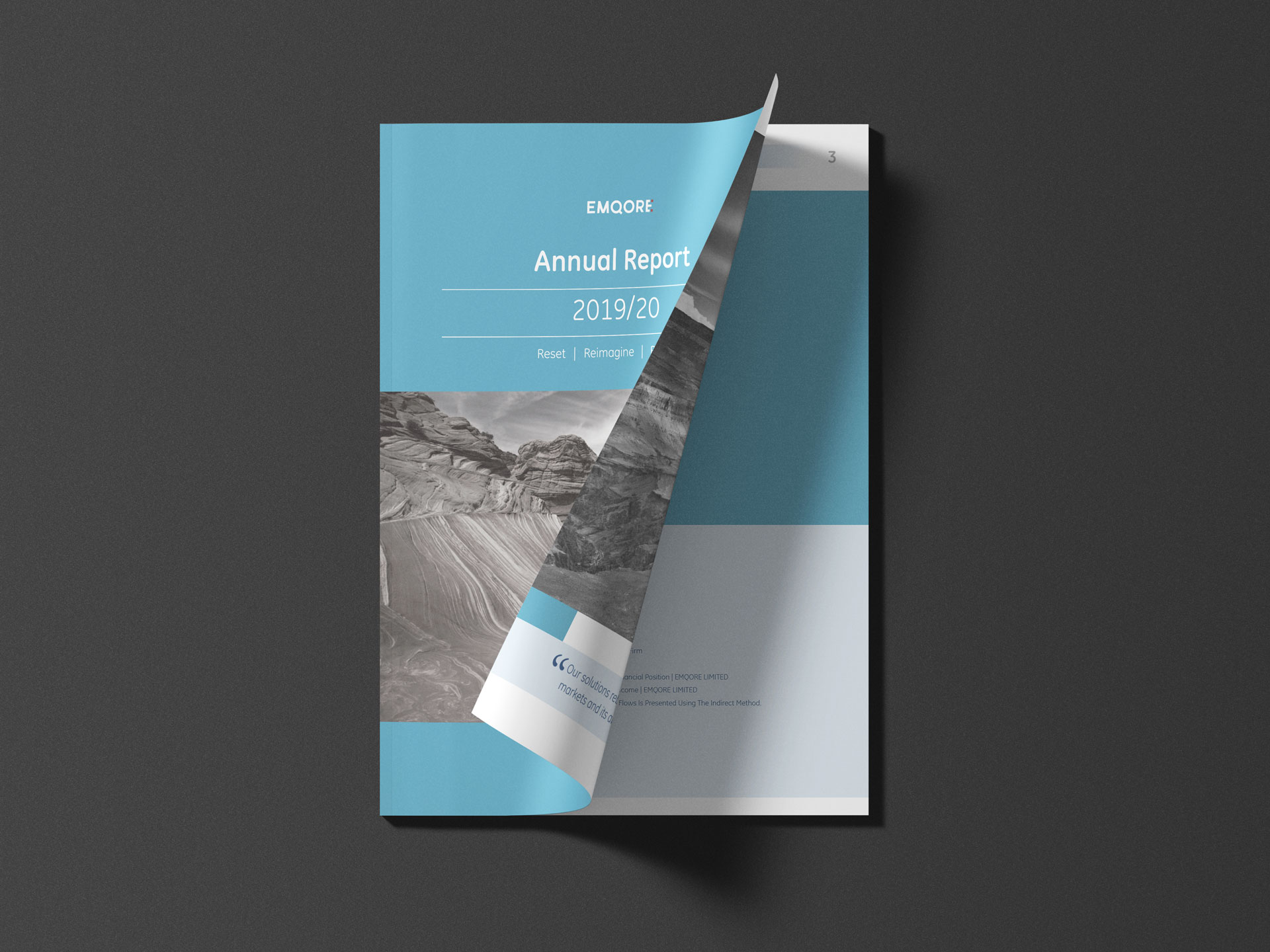 Creative Harmony can help breathe life into your next annual report. Discuss your needs with our design team and see how our years of experience can help you.
Get in touch today for a quote or a general chat about our services.
Can we help you with your next project?
Creative Harmony is a full-service design agency. We support clients with everything from branding guidelines and business card design to marketing brochures, logos, and WordPress websites. For a quote on your next project, call us or complete our contact form, and we will be in touch.
Want a Annual Report designed by professionals?
Get a fixed price Annual Report Design quote
Complete the form and get a free no obligation quote within 24 hours