We're a vibrant, enthusiastic, straight-talking creative design agency based in London. We're here to help you engage your customers and encourage them to take action. And we do that through marketing, branding and graphic design that knocks your socks off. We love what we do. We think you will too. Want to chat?
Our Web Design and Development Specialisms
What Do We Have on Offer?
Simply put, we offer a wide range of branding, marketing and graphic design services that meet your needs and deliver results. Sometimes it means adding some oomph to your company's marketing by developing an expert strategy. Or maybe you need our dynamic designers to redesign your website so it works a harder for you. Or it might be the right time for us to reinvigorate your brand with breathtaking graphic design.
Whatever you need, being able to access all these disciplines from one creative agency in London can really pay dividends. As well as making life a whole lot simpler for you, the combination of our branding, marketing and graphic design expertise will significantly improve your chances of reaching the place you want to be.
Web Development
90 Projects
Digital Marketing
70 Projects
Brochure Design
60 Projects
PPC Campaigns
30 Projects
Working with Creative Harmony has been very easy.
I've found Abdul very helpful and responsive. After a bad experience with another website design company, working with Creative Harmony has been very easy.
Published Friday, Febuary 16, 2018
F Hizo
From start to completion Creative …
From start to completion Creative Harmony have delivered on time and have helped and assisted through every stage and where required. Web Designer Abdul has delivered far greater results than what I had expected and Abdul's suggestions and adherence to time lines has been fantastic. From when I first contacted Creative Harmony and spoke to Abdul, I have never looked back! Thanks guys for all your efforts to date.
Published Wednesday, January 3, 2018
S Baidya
I can safely recommend Creative Harmony …
I can safely recommend Creative Harmony if you need someone to build a decent website at a reasonable price. Abdul was very responsive and extremely hard working throughout the process, often working through weekends and at night in order to meet our timeframe and requirements. He really went above and beyond to ensure we were satisfied with the job (which we are!). Thank you very much for a fantastic service. I hope to deal with you again.
Published Tuesday, October 17, 2017
Nick

Website design
Fulfilled my job spec at very good honest price
Best thing about Abdul was he was always at hand to help with issues quickly and effectively. Never felt deserted and that was important to me.
Published Friday, October 13, 2017
John Lloyd
Creative Harmony did an excellent job …
Creative Harmony did an excellent job with our subscription based website, which included a lot of custom features. We would highly recommend Creative Harmony to others.
Published Friday, October 13, 2017
Henry
I am absolutely delighted with my …
I am absolutely delighted with my website and I've had great feedback from friends and colleagues. Abdul was so helpful and his work is excellent I also felt that the cost represented good value for money which is important when starting up a new business.
Published Saturday, December 30, 2017
S Baidya
Don't just take our word for it...See What our Customers are Saying
We have proudly served an awesome client base by delivering comprehensive design solutions; from logo designing to website designing and branding solutions, we have it all covered. Don't just take our word for it, our clients' feedback and appreciation will explain it all. Get premium design solutions by Creative Harmony to create a winning impact of your brand.
We Love Working With a Wide Range of Businesses...
Go ahead and get in touch, let's create something together
Read The Latest From Our Blog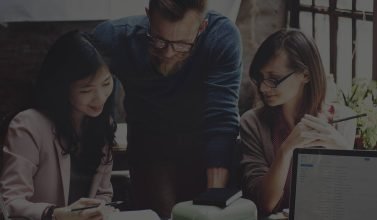 So, your website isn't converting customers into leads and you're not sure where you're going wrong?...
1
0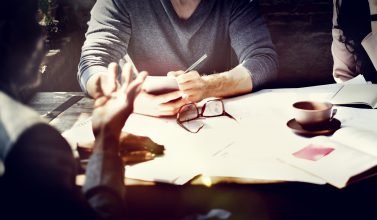 Blogging in 2017 can still bring your business considerable rewards. While not new, it remains one of the...
1
0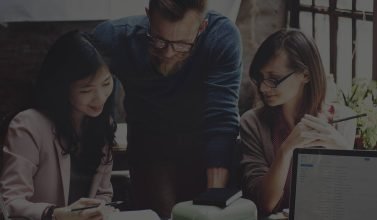 Establishing the seven key principles that create great marketing materials helps our clients understand what...
1
0
Give us a call, drop us an email or fill out the contact form and let's start talking about how we can help your business.
info@creativeharmony.co.uk