What are the 8 types of graphic design?
Graphic designers create visual compositions that communicate ideas and solve problems through colour, form, imagery, and typography. There are several ways to achieve this, and many designers specialise in specific areas of graphic design.
There is overlap between the different types of graphic design; however, designers require specific design techniques and skill sets to master any one of them. Graphic designers need to be flexible and able to adapt to changes in the industry as the needs of clients and the software they work with change.
A willingness to be a lifelong learner is vital for those aiming high in graphic design. Creative Harmony only works with the best graphic designers to provide the best possible standard of work and service to all its clients.
Understanding the different types of graphic design helps get you started on your journey and enables you to choose the right graphic designer for any project.
Visual identity graphic design
Visual identity graphic design involves creating the visual elements of brand identity. A company's brand identity is how it communicates its essence, personality, and tone to its potential customers. It also aids in expressing the company's experiences, memories, and emotions. Visual identity graphic design communicates the company's intangible elements through shapes, colours, and images.
Visual identity graphic designers partner with brand stakeholders to create image libraries, colour palettes, typography, and logos that represent a brand's personality. They often generate style guides or visual brand guidelines that provide best practices and examples of how to apply the branding across different media. The purpose of this is to ensure consistency across the branding going forward.
Visual identity designers create everything from stationery to business cards and must acquire knowledge of all graphic design types to create suitable design elements across all visual media.
Advertising and marketing graphic design
The success or failure of a marketing campaign significantly impacts a company's ability to attract new customers and keep existing ones. Excellent marketing engages audiences based on their needs and wants and their awareness of a brand and its products or services. Visual content is usually more engaging, and graphic designers help to communicate and promote visual messages more effectively.
Marketing designers work with marketing professionals or company owners, directors, or managers to create assets for marketing strategies. These graphic designers might work as part of an in-house team or alone. They may specialise in one media type or work across a range of print and digital media.
Marketing graphic design is traditionally print-centred but is developing a digital footprint. Superb time management, problem-solving, and communication skills are vital for marketing designers. They must be familiar with production for print and online environments.
Marketing graphic design examples
Banner and retargeting ads
Brochures (print and digital)
Email marketing templates
Images for websites and blogs
Infographics
Magazine and newspaper ads
Menus
Postcards and flyers
Posters, banners and billboards
PowerPoint presentations
Signage and trade show displays
Social media ads, banners and graphics
Vehicle wraps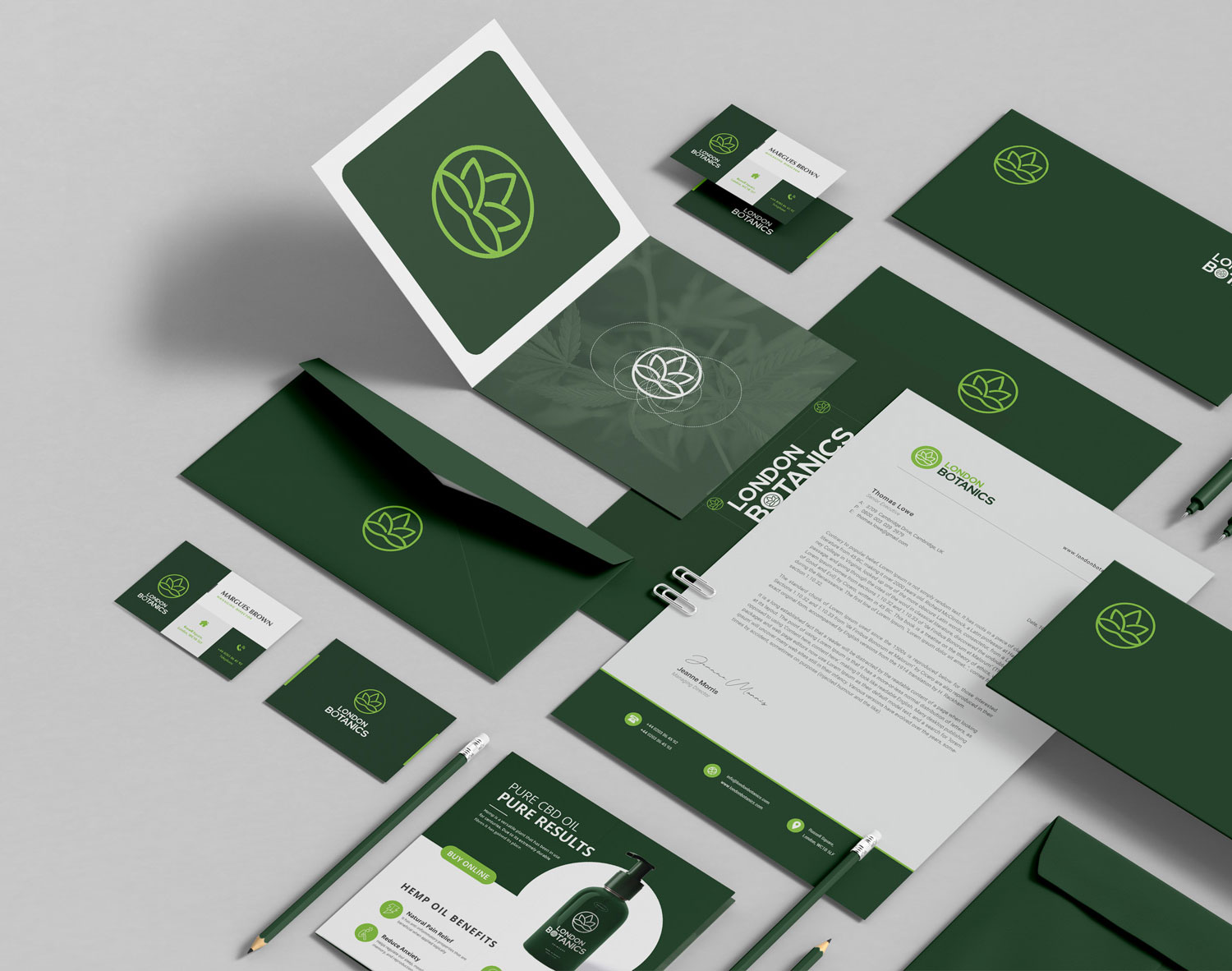 User interface graphic design
How a user interacts with an application or device is known as a user interface (UI). It includes everything the user interacts with, including the keyboard, screen, and mouse. User interface design is the process of creating user friendly, easy to use interfaces. Graphic designers focus on the user's visual experience, designing the onscreen graphic elements like menus, buttons, and micro-interactions. Balancing technical functionality with aesthetic appeal is the UI designer's job.
UI graphic designers specialise in web apps, mobile apps, desktop apps, and games. The designer works closely with UX (user experience) designers who figure out how apps work and UI developers who write the code that makes them work. UI designers need a thorough understanding of UI and UX principles, web development and responsive design. They need excellent graphic design skills and must be team players. Understanding programming languages, including CSS, HTML, and JavaScript, is always a bonus.
User interface graphic design examples
App design
Game interfaces
Theme design (WordPress, Shopify, etc.)
Web page design
Publication graphic design
Publications are long-form pieces traditionally found in a print medium. The pieces communicate directly with their audience through public distribution. Publication design is a classic design type, including catalogues, brochures, magazines, newspapers and books. However, digital publishing is on the rise.
Publication graphic designers work with publishers and editors to design layouts with meticulously selected typography and illustrations, graphics, and photography. Publication designers need excellent organisational, layout, and communication skills as well as thorough understanding of colour management, printing and digital publishing. Publication designers may work in-house as part of a team, be agency workers, or work freelance.
Publication graphic design examples
Annual reports
Books
Catalogues
Directories
Magazines
Newsletters
Newspapers
Packaging graphic design
Product packaging comes in many different forms, all designed to protect the product and prepare it for storage, distribution and sale. Packaging design is an extremely valuable tool as it can communicate directly to consumers. Every bag, bottle, box, can, canister, or container is an opportunity to tell the brand's story.
Packaging graphic designers develop concepts, create mock-ups, and the product's print-ready files. Achieving this requires specialist knowledge of print processes and an in-depth understanding of industrial design and manufacturing. Packaging design seeps into many other disciplines, so it's common for designers to create additional assets for a product like illustrations, photography, and visual identity.
Packaging graphic designers may specialise in one type of packaging or a specific industry, or they may work across the board. Their work requires excellent problem solving and conceptual skills and a solid working knowledge of industrial and print design. A packaging graphic designer needs to be flexible to meet the requirements of manufacturers, marketers and clients and be aware of current trends.
Motion graphic design
Motion graphics are any graphics in motion, including audio, animation, imagery, typography, and video. Motion graphics are becoming incredibly popular and accessible alongside improving technology and reduced costs that have raised video content status.
Motion graphics designers start by developing storyboards. They bring their concepts to life through traditional art, video, and animation. Thorough working knowledge of 3D modelling, coding, and marketing can be assets in this field.
Motion graphic design examples
Advertisements
Animated logos
Apps
Banners
GIFs
Presentations
Promotional videos
Title sequences and end credits
Trailers
Tutorial videos
Video games
Websites
Environmental graphic design
Environmental graphic design combines industrial, landscape, interior, architectural, and graphic design. Designers work with individuals across these fields, planning and implementing their designs. Environmental graphic designers visually connect places and people, improving their experience by creating more interesting, informative and memorable spaces and making them easier to navigate.
Environmental graphic designers at the top of their game often have experience in architecture and graphic design. They must be able to reach and sketch architectural plans and be familiar with industrial design concepts. While the static print design is more traditional in this area, interactive digital design is rising, creating a more engaging experience.
Environmental graphic design examples
Event and conference spaces
Museum exhibitions
Office branding
Public transportation navigation
Retail store interiors
Signage
Stadium branding
Wall murals
Art and illustration graphic design
Graphic art and illustration are not the same as graphic design. Graphic designers create compositions to solve problems, while graphic artists and illustrators create original artwork. Their art takes several forms, from decoration and storytelling illustrations to fine art.
Graphic artists use techniques and media to create their work while collaborating with writers, editors, marketers, managers, and art directors. They often have a foundation in architecture, animation, or fine arts.
Art and illustration graphic design examples
Album art
Book covers
Comic books
Concept art
Graphic novels
Graphic patterns for textiles
Infographics
Motion graphics
Picture books
Stock images
Technical illustration
T-shirt design
Video games
Websites
Choosing the right type of graphic design for every job
The demand for skilled and specialist graphic designers is growing as the field grows and develops. Whether you are looking for the perfect graphic designer for your project or are considering a career in graphic design, Creative Harmony should be your first call. Contact us today to see how we can help you.
If you are looking for expert local graphic designers in the London area and right across the U.K., we look forward to hearing from you
Here at creative harmony, we work with a range of businesses to bring their ideas to life. From websites, digital marketing, and branding, our expert graphic design team can offer you outstanding results and exceptional support.
Get in touch here to discuss how we can help with your design projects.
What Do Graphic Designers Do?
If you are looking for a career that combines creativity, collaboration and using some of the most cutting edge software, you might be considering joining the ranks of fully qualified graphic designers.
You might also be looking for local graphic designers near you and want to understand a little more about how digital designers structure their day.
So let's nail the brief first, before we delve into a little more detail.
A graphic designer designs visual concepts, usually with specific design software. Important skills are creative flair, communication and the ability to conceptualize clients' requirements. Graphic designers entice an audience with the visual layout of books, brochures, websites, magazines and logos.
So with the short answer unravelled, so you can understand more about what a graphic designer does, let's discover exactly what they do. Continue reading more about this topic in this blog post What Does A Graphic Designer Do.
Can We Help with a Project?
We're happy to discuss any aspect of your branding and design with you.  
If you'd like to speak about your next project, email hello@creativeharmony.co.uk
Creative Harmony – Creating Your Future, Designing Your Success
Please fill out this form and we will be in touch