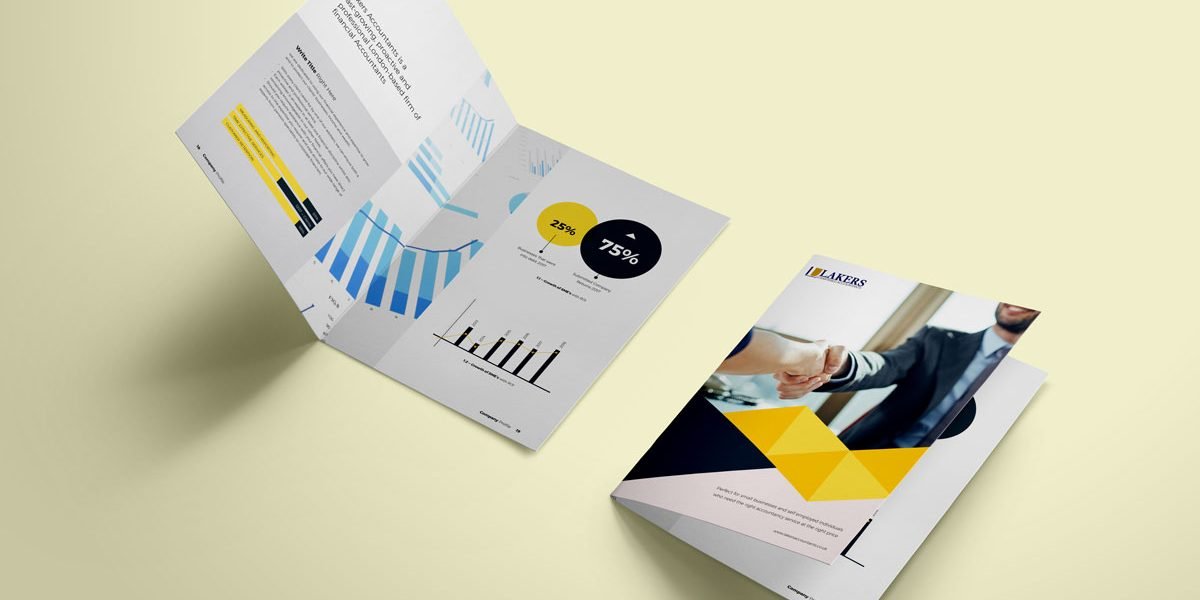 Lakers Accountants
Brochure Design
Lakers Chartered Accountants was founded in 1986 with the single objective to offer client-focused professional services at an affordable price. Rather than just an accountant, Lakers integrate the key services of Taxation, Accountancy, Business Planning, Raising Finance, Management Consultancy and Training.
The original spirit is still evident today as the company has grown from strength to strength and continues to pride itself on the expertise and experience in the service line it provides.
Challenge
Proud of the Accounting software innovations that had come out of Lakers over the years, our brief was to design a brochure that would attract a user who would honour the online solution developed by our client.
Solution
We produced the corporate accountancy brochure in an oversized square format – a design choice made to mirror the sense of impact, authority and scale of the company.