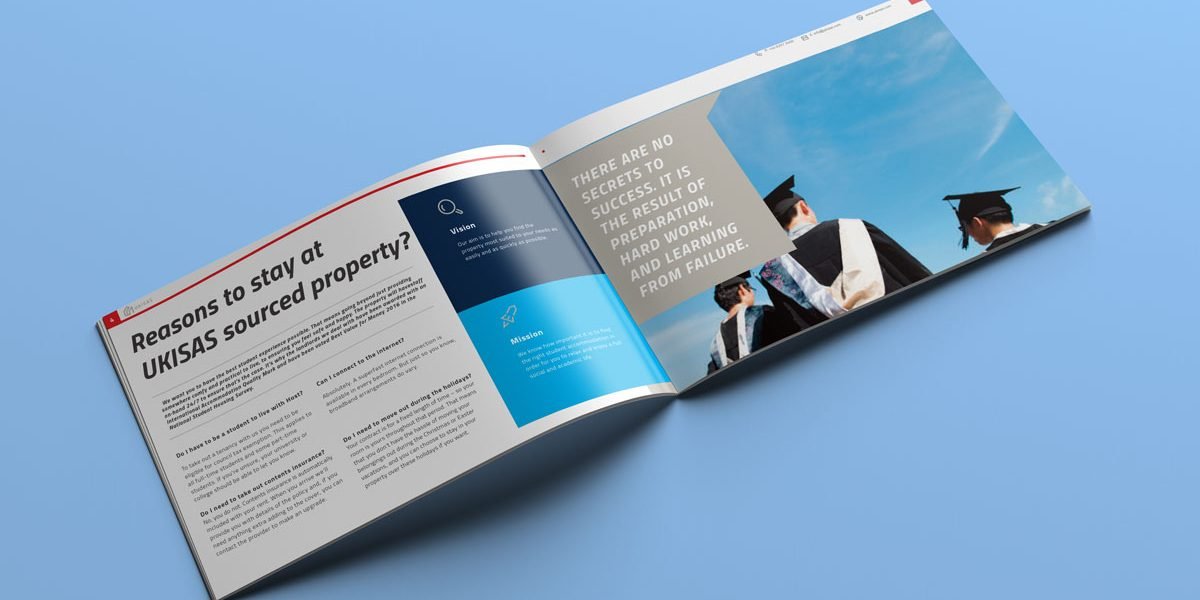 UKISAS
Brochure Design / Graphics / Print
UKISAS was set up in December 1999 as an independent advisor and provider in the search for ideal student accommodation. Based in Brough, East Yorkshire, they work with higher education institutions all over the UK. Today they are the leading company for online-based accommodation platforms, constantly improving our high-quality products and services.
Challenge
We were asked to produce a brochure that would signify a departure from previous graduate literature, as well as the company's existing corporate materials.
Solution
We designed a graduate recruitment brochure that represents UKISAS as a cooperative and independent accomodation supplier, where ambitious candidates will thrive.
Inspired by the client's existing brand, we organised the information around interconnected shapes, evoking the idea that structured teamwork in manufacturing leads to business success. Clean design lets the information flow, allowing the audience to focus and absorb the content, and encouraging them to start the application process.